Online education has become an alternative and complementary to classroom-based learning. Some people say that it is even better. In my opinion, online education will not replace classroom-based learning for now, but I believe it can supplement classroom-based learning in the future.
There has been a huge shift in education over the past few years. Online education is now the fastest-growing sector of education. If you are looking for a career change, an education that can help you become more valuable to your company, or just a career path to explore, online education is for you.
In this article, we discuss what online education is, what it offers, and why it's the future of education.
The future of education seems to be moving towards online learning and distance education. This change in pedagogy has been driven by various factors, including technological developments, increasing globalization, and the availability of inexpensive digital content. There are some serious drawbacks, though. In this article, I discuss possible disadvantages and show how one can improve online learning and distance education by applying psychological resilience and mindfulness principles.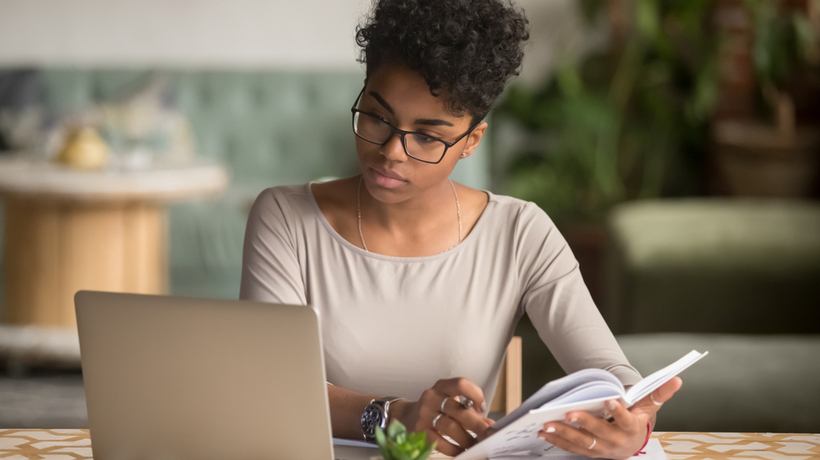 How can online education change the world?
There is no denying the internet's impact on our lives. How we communicate, conduct business, access information, and even educate ourselves have all changed drastically in the last few years.
As time progresses, we will continue to see online education grow ever-increasingly. 'It's already changing the way people learn.
For example, most students are now studying online. Some do this because they don't want to waste money on tuition fees or prefer learning from home. Others are doing this because they want to improve their job or career.
Regardless of the reason, online learning is becoming increasingly popular. This is especially true for those wanting an online degree or certification. It's also true for those wishing to learn more about a particular subject. While online learning can be beneficial, there are some issues that we must address before we fully embrace this form of education. The first issue is that getting a high-quality education online can be difficult. This is especially true if you are studying in the United States.
What are the benefits of online education?
Online education is a relatively new concept. In the past, learning was mostly taught in the classroom. But as time passed, students began to demand more flexibility in their learning.
This is why online education has become so popular. It allows students to learn when and where they are most comfortable. It also makes learning more affordable.
In addition to this, online education is becoming increasingly relevant. The need for digital communication and technology skills is greater as the world becomes more interconnected.
Online education allows learners to gain the skills they need to succeed in the digital age.
What are the benefits of online education?
Online education is quickly becoming the fastest-growing sector of education. This growth is due to several reasons.
First, traditional education's cost has increased tremendously over the past few years. A bachelor's degree today costs about $40,000. This is much higher than in the past.
Second, with the rise of the internet, people are searching for ways to expand their knowledge and learn new skills.
Third, the online space is extremely competitive. To compete, businesses have to be cutting-edge. In other words, they must invest in new ways of teaching, new technologies, and new strategies.
Fourth, the educational system is very hierarchical. Students are either taught by highly-paid teachers or by low-paid teachers who are just trying to get through the day.
Fifth, traditional education is outdated. You repeatedly see the same things when you walk into an office building. However, online education allows you to access the same information from anywhere.
Sixth, online education is personal. One of the biggest problems with traditional teaching is that students are only given a certain amount of time to learn. However, online education lets you know at your own pace, allowing you to learn more effectively.
Finally, online education is flexible. Online courses are available 24/7 and can be accessed at any time. This gives students flexibility in how they spend their time.
What are the trends in online education?
With a growing number of online courses and degree programs, it's clear that online education is the future of education. From online college to online high school degrees, you can take your career to the next level and advance in today's competitive job market.
But you can't just join any online course. The key is to find a system that offers you value, and that is well-designed to give you an advantage.
In this article, we'll review the top trends in online education, the value of online courses, and how to find an online system that's right for you.
Frequently asked questions about Online Education.
Q: What are the pros and cons of online education?
A: The pros and cons of online education are the same as traditional education. Online education allows students to learn at their own pace in their own time.
Q: What do you think the future of education will look like?
A: online education will be the norm in the next ten years. It's already very common, and in five years, it will be as prevalent as regular education.
Q: How do you feel about online education and how it might affect the future of traditional education?
A: Online education has already affected the way we learn. We are now able to learn from anywhere, anytime, and from a multitude of different sources. Traditional education is no longer the only option; it is one choice among many.
Top Myths About Online Education
Online education will replace traditional education.

Robots will do all jobs.

I don't need to take my time with online education.
Conclusion
Online education has been growing rapidly since the early 2000s. However, many people are still skeptical of the concept.
Some believe that the traditional school system is perfect and that online education isn't necessary. Others think online education is a fad and won't last.
Pros of Online Education The Pros of Online Education Online education can help you learn about new topics quickly. If you're studying a topic you haven't explored before, you might find it difficult to pick up as soon as you would if you were looking at a case you have learned before. However, with online education, you can check the issue from the comfort of your own home.